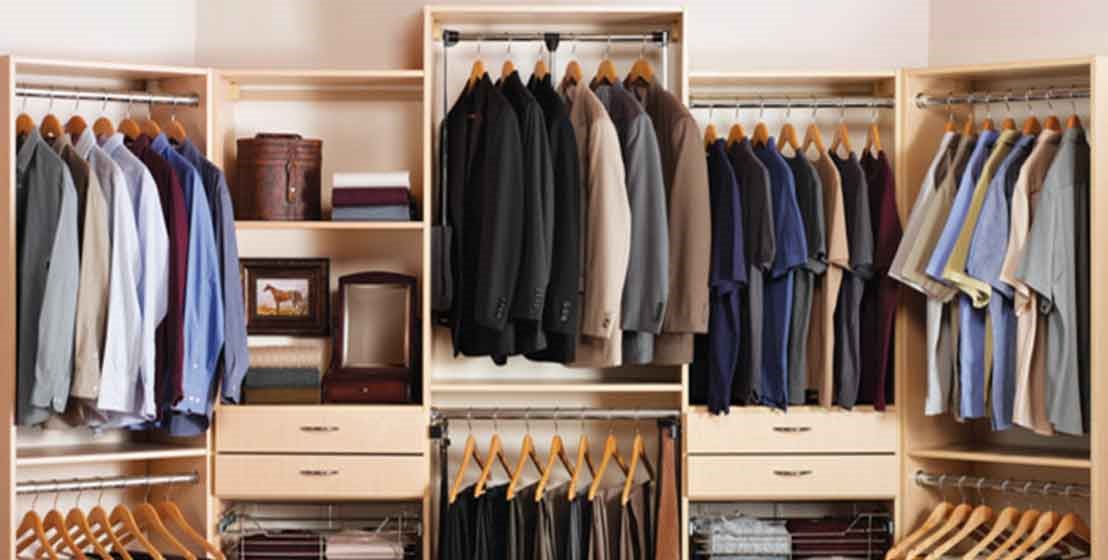 Reach-In Closets
To create the best look for your bedroom we offer specially designed reach-in closets. It has everything you need, for example drawers, shelves, racks, and hanging places. You can put away your shoes, clothes and other items that you want to access easily.
Numerous places for hanging, flexible racking, drawers, crates, and hampers are the space-sparing alternatives that is being provided by a specially crafted closet.

Belt, tie, scarf, and valet poles boost space and organization are some examples of pull-out accessories.

Little spaces are expandable due to exploit corners with personalized arrangements.
To make everything easily reachable and extremely helpful, a set of drawers are made in reach-in closet as they create room for stuff. To guarantee good quality product that will last a lifetime, we use dovetail construction, under-mount slides, and silent delicate close instruments in the drawers feature.

As per your spending plan, capacity needs and the design you want, we provide alternatives for on-or off-the-floor construction.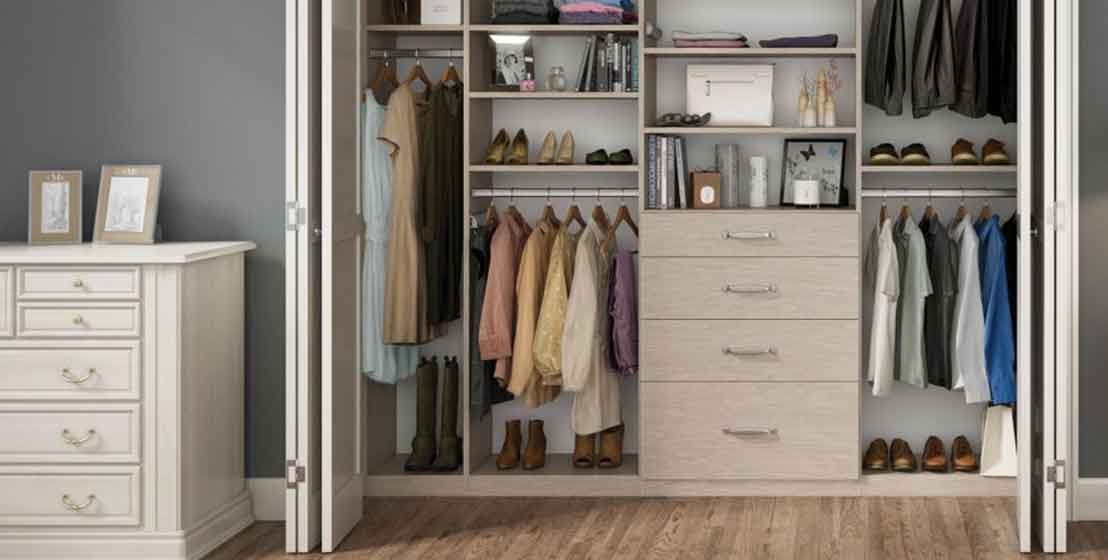 Visit one of our showrooms to explore our product offerings and see the quality craftsmanship that goes into every system...
Our experienced staff is happy to answer any questions and inspire your home...