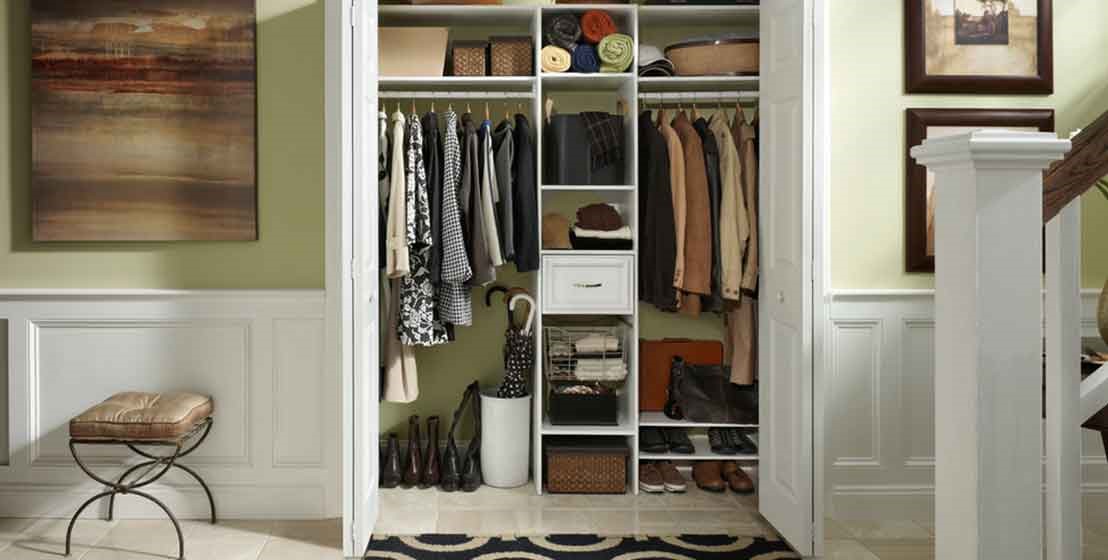 Linen Cabinets Hall Closets
A linen wardrobe requires a direct arrangement that productively adjusts even and vertical outline to expand capacity. Movable racks, baskets, and drawers take into consideration simple organization of all the stuff from towels and sheets to cushions and covers.
You can put away sofas and covers without any hassle with deep storage.

Convertible bureau racking and slide-out racks adjust to evolving needs.
Accessible pullout storage is given by baskets and drawers.

Select from on-or off-the-floor construction.
Visit one of our showrooms to explore our product offerings and see the quality craftsmanship that goes into every system...
Our experienced staff is happy to answer any questions and inspire your home...