Who we are?
QAF closets is a daughter company of Al Sheraifi Group, a leading private sector holding company operating in the UAE. Al Sheraifi Group plays a significant role in the development of the United Arab Emirates economy and infrastructure, attracting many foreign talents and creating immense career opportunities. Established in 1981, Al Sheraifi Group has been able to keep pace with the prosperity and growth of the UAE to develop and nourish its business opportunities.
About QAF Closets
For more than a decade now, QAF Closets has built a reputation as a leader in the business of  custom-made contemporary closets and cabinetry in United Arab Emirates. By continuing to set new standards in craftsmanship, innovation, and customer service, we have become the region's leading manufacturer of custom-made closets and cabinetry across the UAE.
QAF Closets was founded to introduce design solutions and products for appealing interiors that can be just as affordable and durable. We love to design closets filled with life which are passed through generations. Be it the design of your closets, or kitchens cabinetry and layout, we have what you need.
What we do?
Innovative production is a strategic component in our recipe for prosperity and is an ongoing concern at QAF Closets. We utilize a flexible pricing model that meets the needs and the budgets of all clients regardless of the scale of the projects we handle big or small whether in  the hospitality, residential, or commercial sectors.
Closets and Wardrobes
Kitchens and Pantry
Wall Cladding
Laundry
Vanities
TV Units
Customized Storage Units
Modular Components for Hospitality and Residential Apartment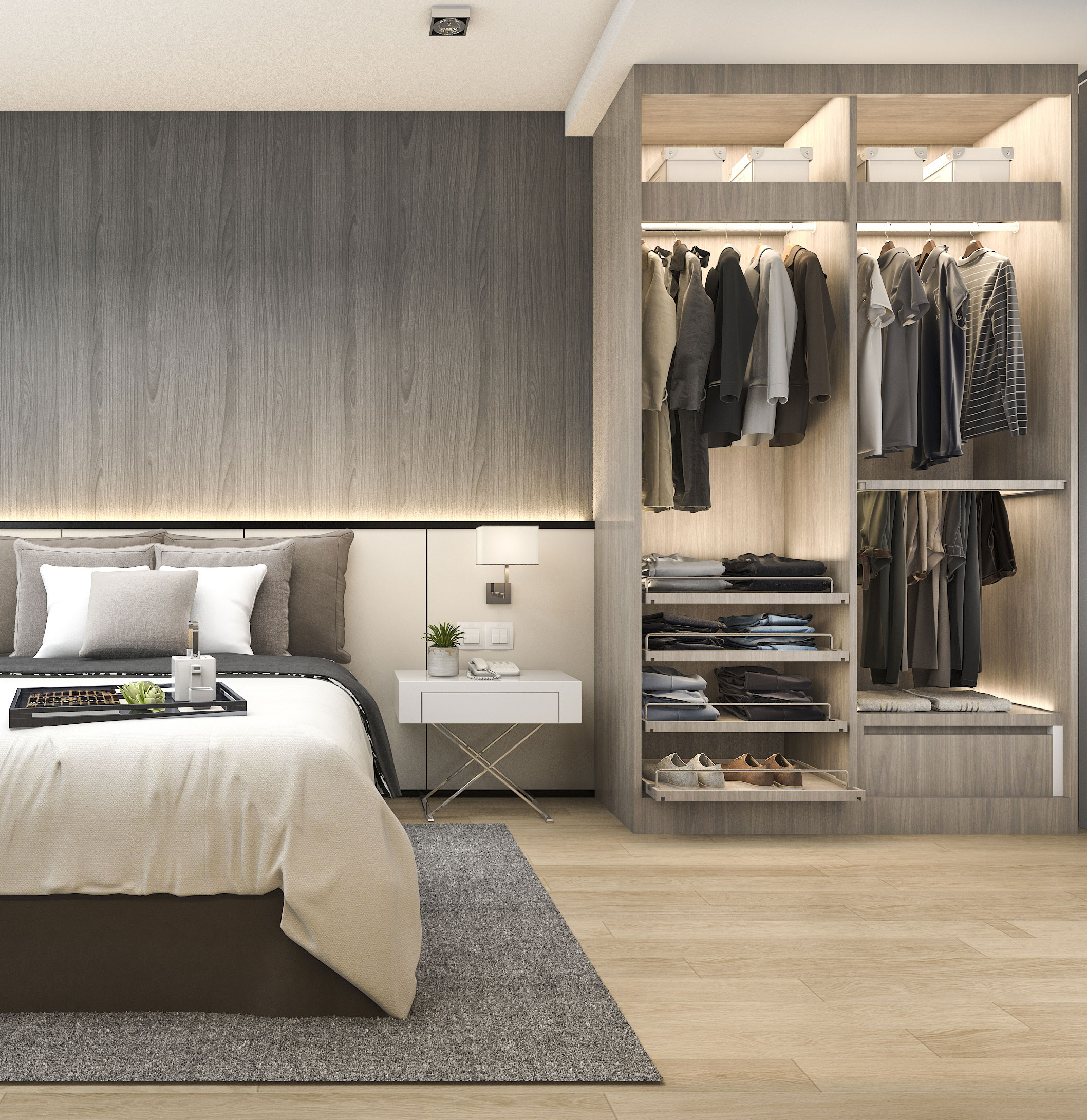 Services beyond the contract
We believe in building life-long relationships with our clients. We are committed to providing any assistance you may require in using or relocating our products post contract. We strive to ensure that our services are thorough and that they gain complete client satisfaction.